Conferences and Congresses
Departmental staff organize scientific meetings, congresses and conferences at Universidad Complutense's facilities or elsewhere, within its core competence areas. Here are several examples:

TAE2012
Spanish High Energy Physics School 2012
Univ. Complutense, Madrid, 16th to 27th July 2012

ERE2011
Spanish Relativity Meeting ERE2011
Towards new paradigms.
Univ. Complutense, Madrid, Madrid, 29-8 a 2-9 2011

TQC11
Sixth Conference on Theory of Quantum Computation,
Communication and Criptography. Madrid, 24-5 to 26-5 2011




Confinement IX

Ninth International Conference on Quark Confinement
and the Hadron Spectrum,
Univ. Complutense Madrid, 30-8 to 3-9 2010



IMFP 10
XXXVIII International Meeting on Fundamental Physics
(Winter Meeting 2010)

QNP06
IVth International Conference on Quarks and Nuclear Physics
Univ. Complutense, Madrid, 5-6 to 10-6 2006

QH09
International Workshop on Light Quark Masses and Hadron Physics
Univ. Complutense Madrid, 2-6 to 5-6 2009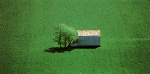 AGT
Fundamental Physics Meeting "Alberto Galindo"
Univ. Complutense Madrid, 26-11 2004